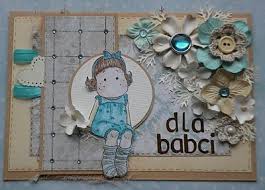 Birthday greetings to grandma.
Birthday wishes for grandma - our beloved grandmothers are always so good for us, let us also be kind to them and give them beautiful birthday wishes on their birthday.

---
Dear Grandma!
How can you contain yourself,
so much concern, warmth and love.
How can you give away to others
so much smile, kindness and joy.
How can you get the ability
to bring comfort in difficult times.
How can you tell Grandma
become like you,
wonderful man?
---
Grandma on your birthday
I want to offer you my best wishes
You were hundred years old
she could live
not knowing what worries are.
---
I wish you today, Babuniu nice,
that you will always be happy in life,
I wish Grandma the longest life,
consolation, happiness and good health.
---
Grandma, our beloved,
never be worried,
let the grateful grandchildren circle,
always sees you happy!
May you be healthy for many years
your days are prosperous,
let joy intertwine your moments
among their love grandchildren!
---
Dear Grandma!
You are the best medicine for depression,
and I would like to,
that every day will be like today
- full of joy, warm, fragrant
cakes and caring arms.
---
You taught me so much,
you gave me so many smiles,
you used to go for walks with me,
when I was still little.
You hummed songs to sleep,
you were always close to me
so thank you, Babciu
for all of this I want.
Live a long time in peace and smile,
because smile is the most important thing
i to, that i love you.
---
The winter sun is looking merrily
and sends a warm smile to her grandmother,
And me too, grandma, I have today for you
smile like a bright sun in the sky.
---
Grandma is the most dear person to me
and though he knows, what does disease mean.
I help her and the sadness escapes!
Dear Grandma, on your day
holidays
be with us always, very
smiling.