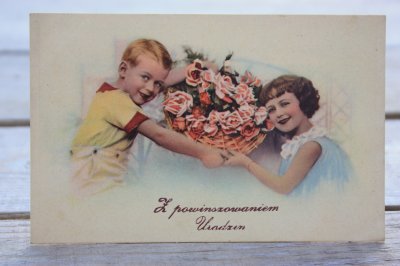 Ready birthday greetings.
Are you looking for ready birthday greetings? We have something for you, a series of ready-made wishes for a birthday, be sure to check them out.

---
On your holiday, accept the wishes of only joyful moments and fulfillment of dreams.
---
On your holiday
I wanted to tell you,
that you are for me
dearest under heaven!
---
I wish you a happy birthday,
so that my only tears, that will appear in your eyes were crystal tears of happiness, that the joyful smile on your face would not be covered by heavy clouds of sadness, that rose petals line the way of your destiny, and happiness, health, joy and love have been the destiny of your days.
---
How many stars are there in the sky,
how many worms in the soil,
how many cars are driving in the world,
how much candy will an average child eat in a year
- so many flowers, kisses and sweets
happy birthday ... wishes you.
---
A lot of health and joy on my birthday
a hundred years old and a hundred guests
more money
if you dream it will be like that.
---
On your holiday
There is someone who remembers you
Remembers about you
And I send you wishes
That all your dreams come true
Live in happiness and joy
And let the smile simplify your life
---
On the occasion of birthday,
which are once a year
Let them be happy
and full of charm
I offer you sincere
wishes
To make them come true
innermost dreams