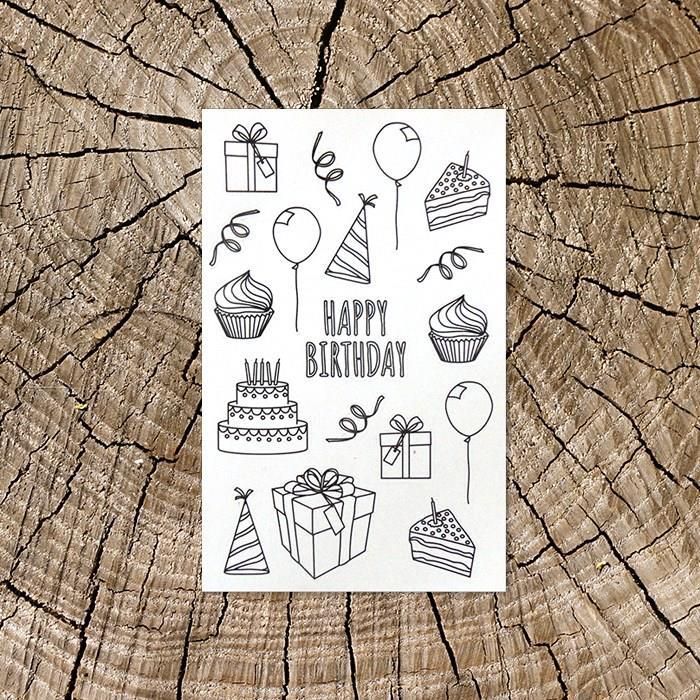 Rhyme birthday greetings.
Birthday rhyme - send greetings to the birthday person in the form of a birthday poem. See how easy it is.

---
When the rose a beautiful flower blooms
Your birthday greets you
Wietrzyk brings you wishes
Greetings sweetheart
And, most importantly after all
Live one hundred years for us in this world!
---
Believe in a better tomorrow
Savor beautiful memories
Love forever with all your heart
and with every serious step
so that you always have someone with, had where
hope in the heart
self-confidence!
All the best!
---
You celebrate your birthday today,
so I wish you all the best,
hope in the heart, self-confidence,
right twists of fate,
how many stars in the sky,
many impressions and a sea of ​​joy,
fulfillment of dreams and endless love,
happiness in your hands every day
wish you this ...
---
Happy birthday day,
The fragrance of spring is full of flowers.
Today I want to wish you my best wishes,
Happiness, health, Good luck.
Let the sun shine brightly on you,
And the day will fly by in joy.
Let the sorrows of anxiety go away,
That there would be a day of joy.
These wishes, at least from a distance,
It is flowing like a great river.
And although modestly arranged,
They are meant for you.
---
Day… your feast day,
So accept my wishes.
What you dream about would come true,
What you want to be yours.
A do tego 100 years and roses,
He sends you ...
---
What would I wish you, when so many wishes
on every sheet of paper, here everywhere.
Everyone loves you and wishes you kindly
what my word will mean here?
So I am sending you one small wish:
BE HAPPY THROUGHOUT YOUR LIFE and please modestly:
never forget me!
---
On your special day
Let no shadow catch you
Pain and loneliness
So I wish you a lot of love
Warm and sweet
Many of these wishes
And I'm contributing
And I wish with all my heart
Your happiness ...